History of Science Centre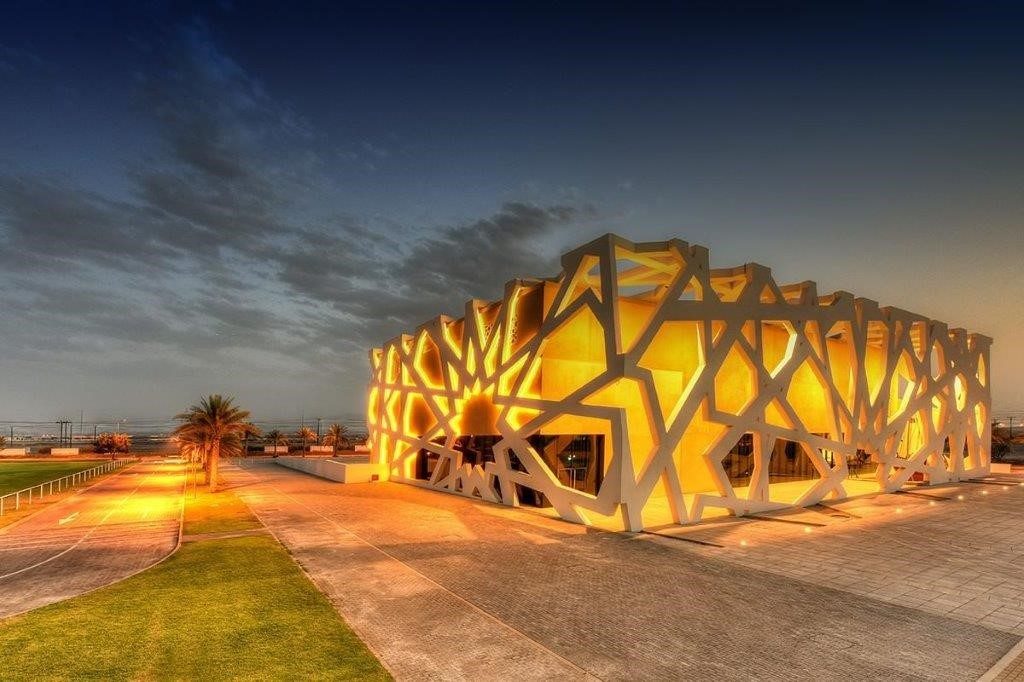 The History of Science Centre was completed in the summer of 2016 and opened its doors to visitors in December 2017.
The main purpose of the History of Science Centre is to encourage learning and education at all ages. The centre aims to introduce younger generations to science in an engaging and interactive way. Visitors can experience the wonder of science in the Islamic world through inspiring exhibitions, films and events.
The iconic building is encased in an external standalone geometrical concrete lattice shading the interior gallery space on the ground floor. The star shaped opening leads to a grand entrance hall that extends to a gallery space for temporary exhibitions and events, including a research library and coffee shop.  The gallery wraps itself around a dynamic central staircase with a water feature which directs the visitor to the main exhibition on the first floor. The sophisticated structure was developed according to the movement of the sun. It is sectioned to create diverse shading effects throughout the entire structure thus adding a transforming and morphing effect to the design and appearance of the building.
The centre is set to host a permanent exhibition on the first floor as well as temporal events and exhibitions. The permanent exhibition is centred on the findings of Islamic Scientists and their scientific activities between the 9th and 16th centuries during which science, economic development and cultural works flourished in the countries of Islam. The Exhibition highlights and acknowledges the important milestones made by Islamic scholars in the scientific field. It focuses on Mathematics, Astronomy, Geography, Navigation, Optics, Mechanics and Statistics.
The Plaza facing the History of Science Centre is set to host several scientific phenomena including a mural sundial. As well as the exhibits the plaza is fitted with fountains and green areas with trees for sitting and recreation. It is levelled at different angles extending into the building to emulate a 'Magic Carpet', the delicate change in perspective draws visitors into the building.