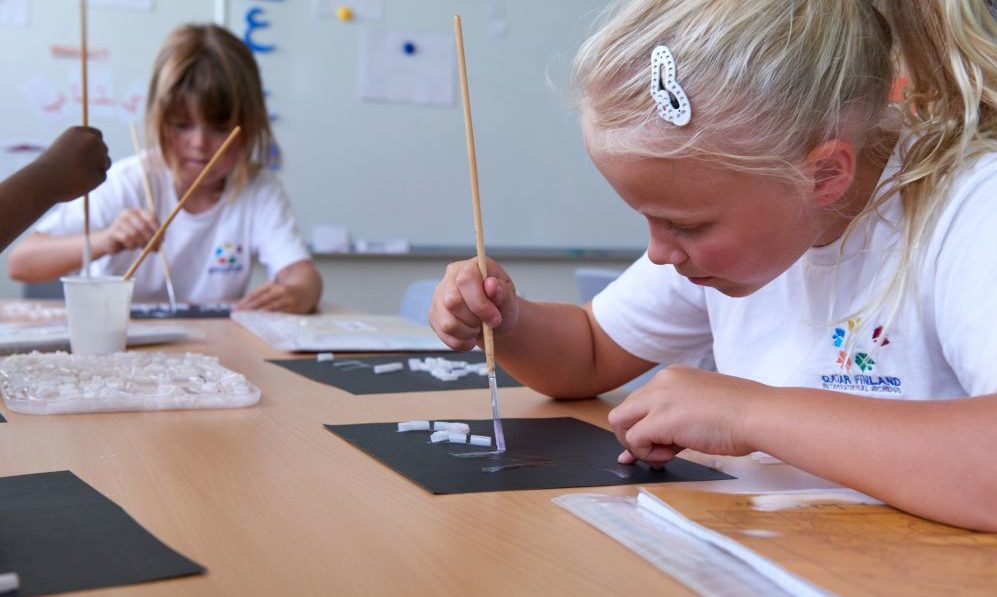 The Finland Oman School is the result of the partnership between Educluster and Oman Educational Services (OES), launched in February 2017 to offer Finnish education best practices in Oman.
OES plays a leading role in the educational sector, with a wide range of businesses and subsidiaries revolving around students, businesses, and the community. Educluster Finland Ltd is a pioneer organization from Finland. Educluster offers educational services modeled on the Finnish education system and customized to reflect local cultural settings of different countries.
Finland has the most effective schools, with the highest global test scores. OES and Educluster are collaborating to bring in Finnish Curriculum to Oman. Finland Oman School (FOS) will open its doors to boys and girls from KG to grade 9 with the first cohort of pupils to start in the 2018/2019 school year. FOS will draw students from both Omani and expatriate communities.
The complete curriculum for grades 1 to 9 will be based on the Finnish National Core Curriculum. The language of instruction will be English language. Arabic language will be taught to all students, using Finnish teaching pedagogical approaches. At senior levels, i.e. grade 10 and above, FOS will offer and prepare students for local and international examinations, i.e. Cambridge and IB.
FOS will offer a learning environment modelled on physical designs applicable in Finnish schools providing pupils with opportunities to play, discover, and learn.
FOS will have different extra-curricular and sports facilities to complement pupils' pedagogical learning. The school will be managed by a principal and assisted with a curriculum team from Finland. The team will be appointed to teach in the school and ensure that all materials reflect the ideals of the Finnish education best practices.
LEARN MORE: https://www.fos.edu.om/